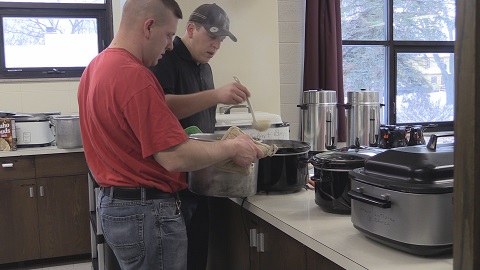 22 Nov

Main Street Memories Car Show results

Among the many trophies awarded at the 23rd annual Tomahawk Main Street Memories Car Show May 28 were:

People's Choice: Gary Mesenberg of Tomahawk with his 1949 Hudson Ratrod Pick-Up.

Best in Show was a tie between Mary and Larry Heise of White Lake with their 1955 Pontiac Star Chief and Rick Jamroz from Mosinee with his 1950 Dodge Tow Truck, towing a 1947 Dodge Pick Up.

The Mayor's Choice Award went to Tom Werner of West Bend and his 1973 AMC Gremlin.
The Club Participation Award went to the Central Wisconsin Road Knights.

The Work in Progress Award went to Casey Karch of Stevens Point with a 1969 Hurst Oldsmobile.

The Youngest Participant Award went to Kyle Kolecheck of Medford with a 1992 GMC Sonoma.

**On Saturday, May 27, the Motorcycle Show and Swap Meet was bigger than ever before. Bike games and the show brought participants and spectators from all over Tomahawk and beyond. Awards were given to Motorcycle Show participants and included:

The Most Custom: Josh Kummerow from Manitowoc with a 2016 Harley-Davidson Breakout.

Best Paint: Westley Schoone from Tomahawk and his 2002 Harley-Davidson Fat Boy.

The Best Rat: Jasper Hartwig of Beaver Dam with 1980 Honda Custom.

Most Antique: Richard Knetter of Mosinee with a 1973 Triumph X75.

The Judge's Competition: Richard Knetter of Mosinee with a 1968 Boltaco Sherpa S.

Spectator's Choice: Kelly Parker of Minocqua with a 1982 Yamaha Birago.

The Tomahawk Main Street Business Choice: Nate Cain with this 2009 Harley Road King.